On 15th October 2020, 125 of Global Academy's Year 12 students were set the challenge of creating digital storytelling assets for Disrupt Space, an arts agency that represents and supports young black artists on their creative journeys. This project, funded by the London Community Response Fund, is devised and co-ordinated by Ideas Foundation and aims to develop students' digital storytelling skills and help them gain valuable experience working towards real deadlines.
The students were asked to capture the stories of five Disrupt Space artists: Gus Brooks-Simpson, Marlon Stewart, Bryony Benge-Abbott, Lee White-Samuels and Damel Carayol. They used Canon Pro equipment to interview, film and photograph the artists and their work, with the support of Canon professional photographers Mabdulle, known for his work with Nike, Adidas and Stormzy; Adam Pensotti, Kornel Flint, Ewelina Ruminska, Nathan Dua and Nicole Fernandes de Silva.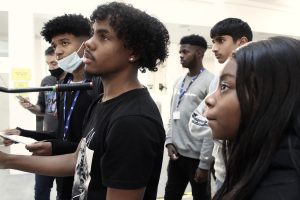 The content produced by the students will feature in an online gallery for Disrupt Space, developed in partnership with Octagon Studios, that will celebrate the work of disadvantaged and disenfranchised artists and disrupt the world of cultural elitism. Paul Reid, founding director of Disrupt Space says, "Setting this creative brief has been a wonderful way to explore how to bring together young people, artists and industry experts to work collaboratively towards a common goal and I look forward to seeing how their ideas translate into showing the positive way that black art disrupts". The platform will be launched in March 2021 and aims to bring the artists' narratives and talent to the forefront, to enable them to be heard and their work appreciated by a wider audience.
Octagon Studios will be joining a second session at Global Academy later in the year to assist with bringing the video content to life. Global Academy is the first school to be involved in this project. Jonathan Jacob, director of specialism says, "We are delighted to offer our students this once-in-a-lifetime opportunity to help them prepare for a career in the creative industries. Gaining hands-on experience with professionals at the top of their game allows all students, whatever their background, to get the skills and behaviours needed to be industry-ready".
IF have also been working with creative agency ENGINE to involve students from London, Bolton and Manchester in a campaign that will promote the online gallery, and the project will eventually roll out to 1000 students, either face-to-face or online.
Heather MacRae, Chief Exectuive of Ideas Foundation says, "Creative ideas don't come from one type of person or place. This project with Disrupt Space gives young people a wonderful opportunity to work on something with tangible end results. They will gain incredible insight and knowledge, working with mentors and role models, and have great fun at the same time. For students interested in entering into the creative industries, this day is not to be missed. We are very grateful for the financial backing from the London Community Response Fund and to brand experience agency onepointfive who is working with Ideas Foundation to provide strategic support and project planning."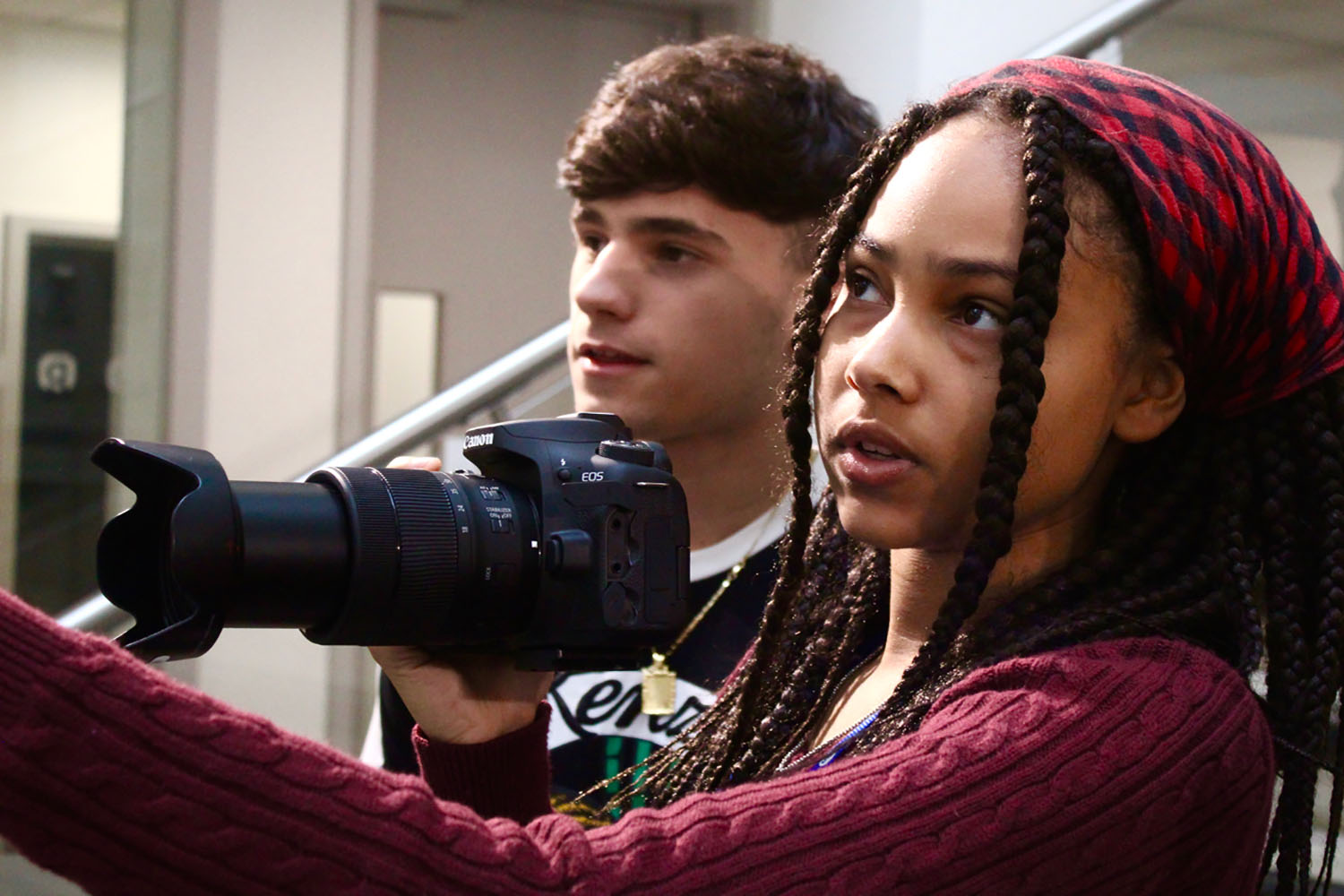 Visit the official Disrupt Space website.
Visit the official London Community Response Fund website.