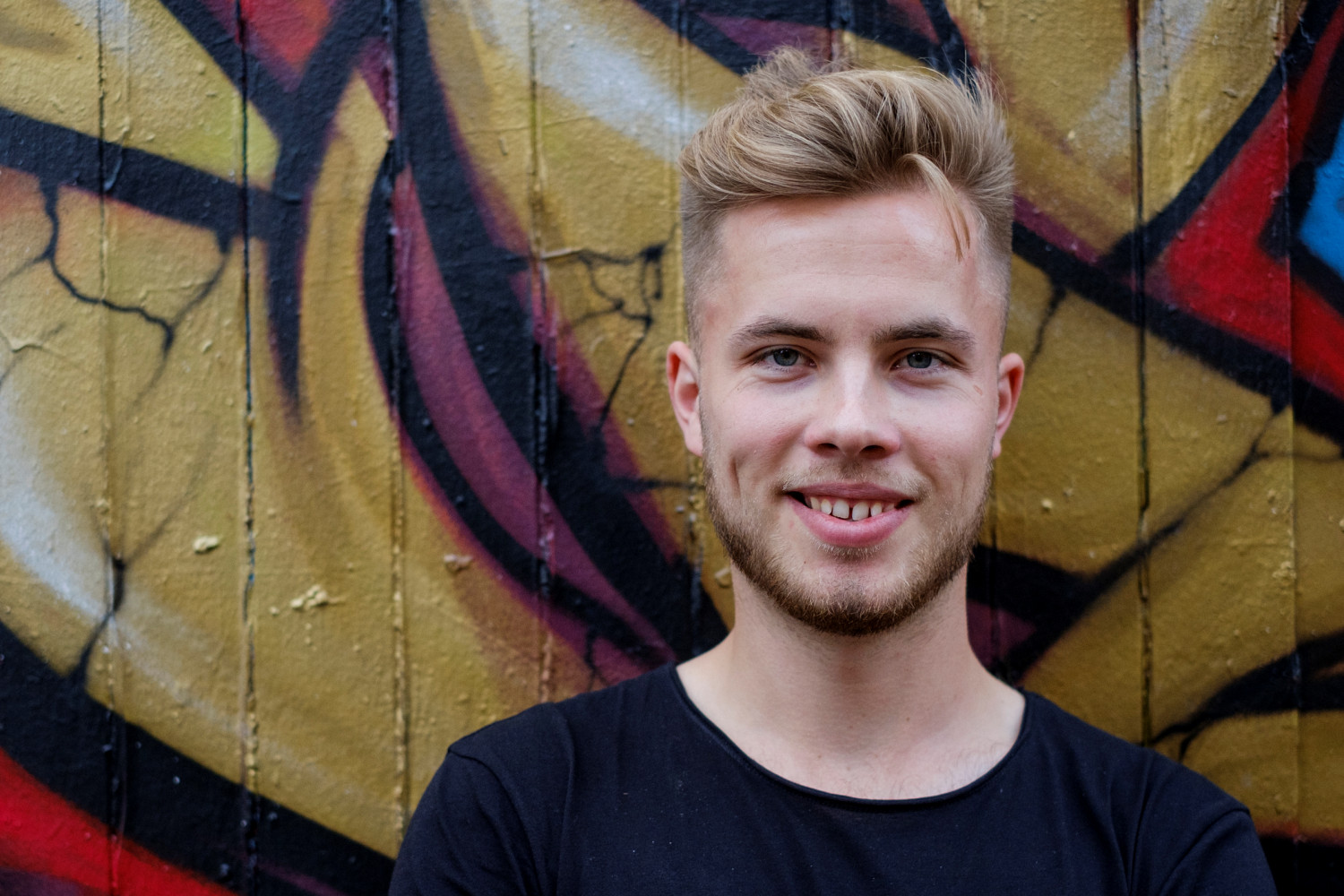 Meet the Ideas Makers
Each month we profile some of the ideas makers within the Ideas Foundation community.
From young people who have experienced one of our I AM CREATIVE programmes for the first time; to those that have progressed through the Future Creatives programme and now have a career in the creative industry.
We want to share their stories and inspire you to become part of a creative community where anyone with ideas is welcome.
Allow us to introduce you to Ethan Bennett – Ideas Foundation alumni and now Art Director at Droga5 (and a former Trustee of the Ideas Foundation).
How did you first get involved with Ideas Foundation?
My tutor at college used one of the open Ideas Foundation briefs in our graphic design curriculum. I got onto the Future Creatives programme by winning one of the briefs, and then I applied to be a Creative Scholar shortly after.
Tell us about your journey with Ideas Foundation.
I gained work experience at a number of agencies that, in turn, led to contacts and mentors to help me through my studies. This was also was a massive contributor to helping me get into the SCA, which is where I learnt the skills of the trade as a creative.
How has Ideas Foundation benefitted you?
It gave me the all-important "leg up" very early on into some of London's top advertising agencies. The industry is all about exposure and Ideas Foundation does a great job of giving you this.
What is the most valuable thing about Ideas Foundation for you?
It's an organisation that is always there to help you. A massive asset while studying as a designer or creative. With a few emails you can be linked up with someone in the agency you want to work at. They also gave me my first insight into the industry; for sure I wouldn't be doing what I'm doing without them.
If you could sum up Ideas Foundation in 5 words, what would they be?
No brainer for aspiring creatives.
How has Ideas Foundation helped you with industry contacts?
When you complete a brief and go through to the final, you get to pitch in front of Creative Directors from agencies or Brand Directors from a company. There's also work experience opportunities that I've gained a lot of contacts from, and various networking events.
How did your experience with Ideas Foundation help you to get where you are now?
The Ideas Foundation gave me the "leg up" I needed, which snowballed into me going to advertising school. All in all the organisation was a big asset in my learning as a creative. In my job I work in a creative team (myself and my creative partner Matt) to think of ideas and write scripts for advertising campaigns. We follow each project through from initial briefing right the way through to its final production. It means working in collaboration with strategists, designers, producers, directors to make your idea come to life.
To see our work, go to www.bennettandbutler.co.uk