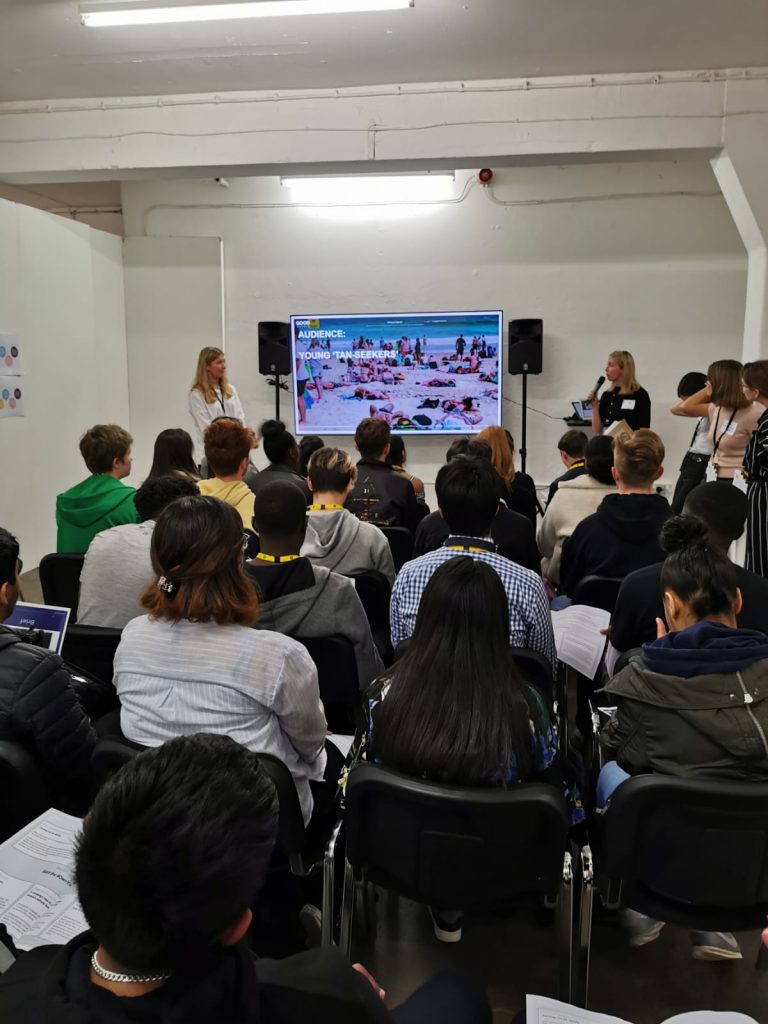 What do you get when you bring together 4 colleges, one epic charity and a creative powerhouse agency? An inspiring 2 day workshop empowering students to explore the world of creative industry
jobs!
Thanks to funding from The Creative Floor Talent Fund we were able to team up with Cancer
Research UK and GOOD agency to run an event based around healthcare communications. We
challenged students to come up with a campaign to raise awareness of skin cancer by encouraging
young people to be happy with their skin tone rather than tanning – #OwnYourTone.
Students spent 2 days working on the brief whilst exploring the D&AD festival, hearing talks at the
festival and networking with festival attendees to find out about their careers.
One of  the GOOD Agency Mentors said: 'We were there to mentor the students, but in many ways, they ended up schooling us.  In boundless creativity that's not yet bogged down by budget and practicalities'
Empowering young creatives is at the heart of everything we do at Ideas Foundation. But we
couldn't unleash all that potential without epic partners like GOOD Agency, D&AD and Cancer.
Research UK. So, thank you!
Are you a student, teacher, creative, agency or brand who would like to get involved with Ideas
Foundation? Get in touch here: