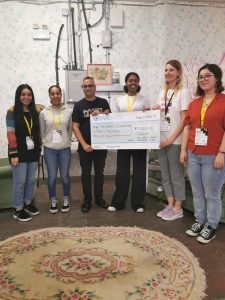 We're proud to announce that we've won the Creative Floor Talent and Diversity Fund for
the fourth year in a row! Ideas Foundation has been awarded £15,000 to help increase
underprivileged talent and diversity into health and wellness communications agencies.
Previous wins have enabled us to run some incredible projects with young people based
around raising awareness of topics such as mental health and skin cancer. We can't wait
for the next powerful project campaign to inspire the young generation.
We'd love to hear from brands and agencies who would like to collaborate. If that's you,
get in touch here: https://www.ideasfoundation.org.uk/contact-us/
Want to find out more about the Creative Floor Awards? Head here: