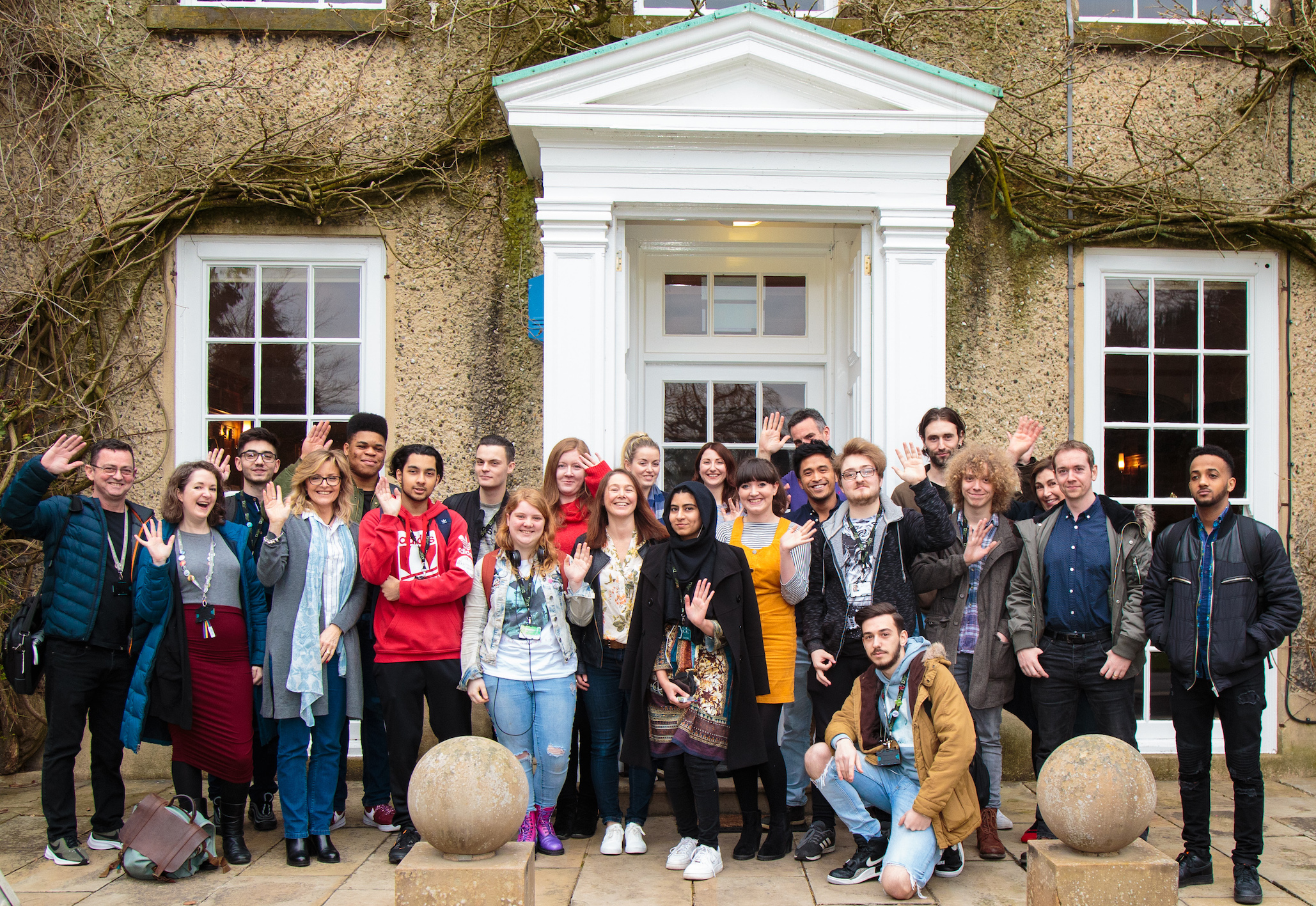 Calling creative agencies everywhere; make your New Year's resolution now to get involved with Ideas Foundation to help progress the most diverse talent from across the UK and bring opportunities to the amazing young people we are privileged to work with.
We are setting the bar high by sharing with you all what one brilliant agency; McCann Manchester and Ideas Foundation achieved together in one single fantastic year, 2019. Working with 1,200 young people in 16 schools and colleges with 30 teachers.
Find out more about in our brilliant case study.
What did you think?
"Creativity runs strong through our national DNA. It's one of our greatest assets and exports . Tomorrow's great British creatives will continue to be admired and respected on the world stage – our film makers, script writers, product designers and graphic artists. There has never been such a need to encourage the early sparks of creativity that go on to become great creatives.
Any programme like the World Skills UK platform that helps us find and nurture, encourage and mentor those blessed with this creative spirit within our populace is crucial for the future of both our country and our industry. It can be a pipeline of new talent into our creative industry.
But it is one thing to have an idea and a whole different game to have the confidence and skills to express that idea verbally or visually outside the safe confines of your own imagination. This programme means lecturers can tap into professionals who do it day in and day out. We can share encouragement, advice, cajoling, a little steering and a few tricks of the trade. At McCann we feel a collective responsibility as well as professional common sense to help find new creative talent and give it a helping hand on its way."
Carol Naylor
Managing Creative Partner, McCann
"I first encountered the Ideas Foundation through my art teacher when I was in Year 9 at school and that is where my creative journey began. I was invited to join the amazing Ideas Foundation Ladder network and attended some exciting workshops about the industry during many of my school holidays. Whilst still in High School I was lucky enough to be nominated to attend two Agency Summer Schools, one at BJL and one at McCann Manchester, where I learnt so many new skills and a real insight into what it is like working in an advertising agency. In my sixth form the Ideas Foundation also helped me secure a work experience at BJL and by the end of this experience, I knew absolutely that advertising was where I wanted to build my career. During my sixth form course Ideas Foundation also matched me with a brilliant industry mentor who helped me to start looking and thinking about how I could put myself forward for jobs or apprenticeships.
I knew by then that what I wanted was to start work right away, not to go on to University. When I had visited McCann in Prestbury I had been so impressed; the 8-acre campus which is home to 370 talented people and I'd had the chance to talk to them about what they do. When I found it during mentorship that they had an apprenticeship programme, I knew I had to apply. The application and interview process was challenging but I felt confident and had lots to say.; the opportunities and skills that Ideas Foundation had given me definitely set me apart from other candidates, and I would definitely not be where I am without having been on this journey with them. I am now an apprentice on the McCann programme, and feel that every day I am living my dream;
Elle Stephens
McCann Manchester Advertising Apprentice