What IF you could unleash the power of good with just £5
Doing good doesn't need to cost a fortune, as our Future Creative students found out with this charitable challenge.
"I loved randomly coming up with ideas and meeting similar thinking people. The challenge was different and captivating, plus the mentors were really nice." – Student, Southwark College, London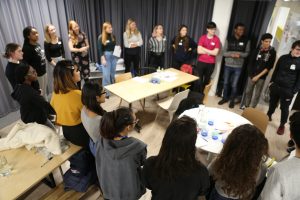 We set an intriguing creative brief
We invited a group of students from colleges across London to join us at the GOOD agency for the very first Future Creatives session. The agency kicked off by sharing their expertise with the students, telling them all about the different jobs on offer in the creative industry and the skills needed.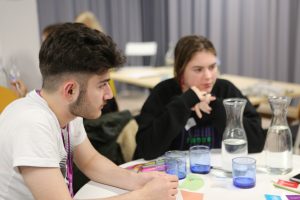 The GOOD agency gives all its new starters £5 to do some good on their first day. This time, they set the same challenge for our students. We asked them to be as creative as possible, then let them loose with some marker pens and their imaginations.
The Lightbulb Moment
The students gave us some fantastic ways of using their fiver, these were two of our favourites:
Use the £5 to buy wonky veg from a farmer and cook a meal for those who don't have food
Peg the £5 to someone with a note explaining the challenge and asking them to do the same to someone else to keep the goodness flowing
Both the students and agency staff had a great time, with one employee from the GOOD agency summing up exactly why schemes like Future Creative are so important:
"As a creative who wasted years trying out different jobs/industries before finding and settling into this one, I was in a way jealous that these workshops weren't around for me all those years ago. I was very impressed! I hope those kids know how much this can fast track their future career." GOOD Agency employee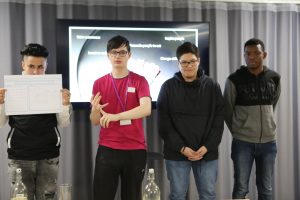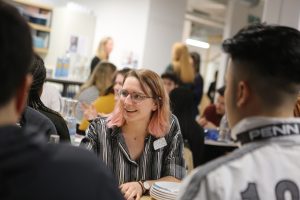 The creative journey continues for our students
The session didn't stop there. The GOOD agency encouraged students to keep working on their concepts at home. And they've offered a week of work experience to the team that sends back the best idea.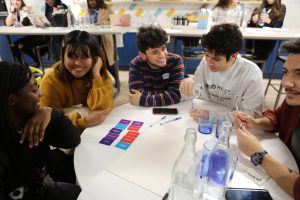 And, now the students are Future Creatives, we've got even more to offer them. Including:
A chance to join other creative workshops, hosted by industry mentors
Updates from leading creative agencies who are offering work experience
Access to CV workshops
An invite to an end of year party and creative showcase⠀
We have lots more Future Creatives events coming up, so keep an eye out for more updates and get in touch if you'd like to get involved!
How to be brilliant at brainstorming
There's no wrong answer
When it comes to generating new ideas, no idea is a bad idea. Let your imagination run wild and everyone else's too – try not to critique others at this stage. 
Listen
Make sure everyone gets a chance to share their ideas freely. Hearing other people's ideas can trigger more of your own, or… someone else's idea may turn out to be the best one. It's a skill in itself to be able to spot killer ideas. 
Combining ideas
Sometimes ideas grow and evolve. After a brainstorming session, look for any opportunities to combine or merge more than one idea to create the ultimate solution!