We've partnered with The Manchester College to develop a new kind of work experience. We've called it the Employability Bootcamp.
The best work experie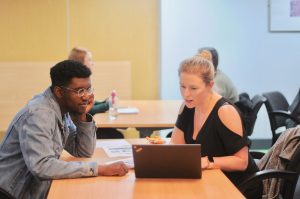 nce opens young people's minds to new ideas and new careers.  But all too often it's a missed opportunity – students don't know enough about the jobs they're trying out to make the most of it. And employers don't know enough about the students to give them meaningful work.
We decided it was time for things to change.  So we asked ourselves one question: What if we could help students and employers get to know each other before their work experience started?  And so, our Employability Bootcamp was born.
How does the Employability Bootcamp work?
We've partnered with The Manchester College (the leading college in the area for 16-19 -year-olds) to develop a 20-week programme. And we've aimed it at Creative Media students, to prepare them for work experience in the creative industry.
Over the programme we give the students different creative briefs to tackle. Then they pitch themselves to industry experts who each choose one student to mentor.
We've got 58 mentors on board so far. Each one has agreed to support a student and arrange a work experience placement for them in their own agency.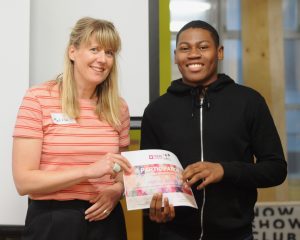 How's it going so far?
We completed our first pilot bootcamp in June 2018, and our second one in September. We've trained up a team of mentors who are doing a great job supporting out students. Now we're gearing up to run our third camp after Christmas. We couldn't be happier with how it's gone. And neither could the students and mentors who are getting behind it.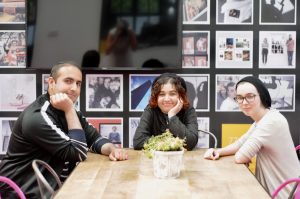 "We often hear people say, 'We can show you the door, but it's up to you to walk through it'. The coaching experience for me as been more like: 'Here's the door, we can walk through it together'."
Harley Jaye Capper-Peters. Student on Level 3 Media: Film and TV Production.
"What an honour it's been to be involved in this project […] I've been blown away by the benefits for the mentees and mentors, too.  Firstly, the training was superb and really leaves you feeling well prepared to mentor. And the mentoring itself? What can I say? It's been a privilege to get to know a brilliant young person and it has taken me back to how I felt at that age."
Michael Palmer. Head of Marketing, the E Word.